Dr. Joyashree Roy Announced as 2021 Breakthrough Paradigm Award Winner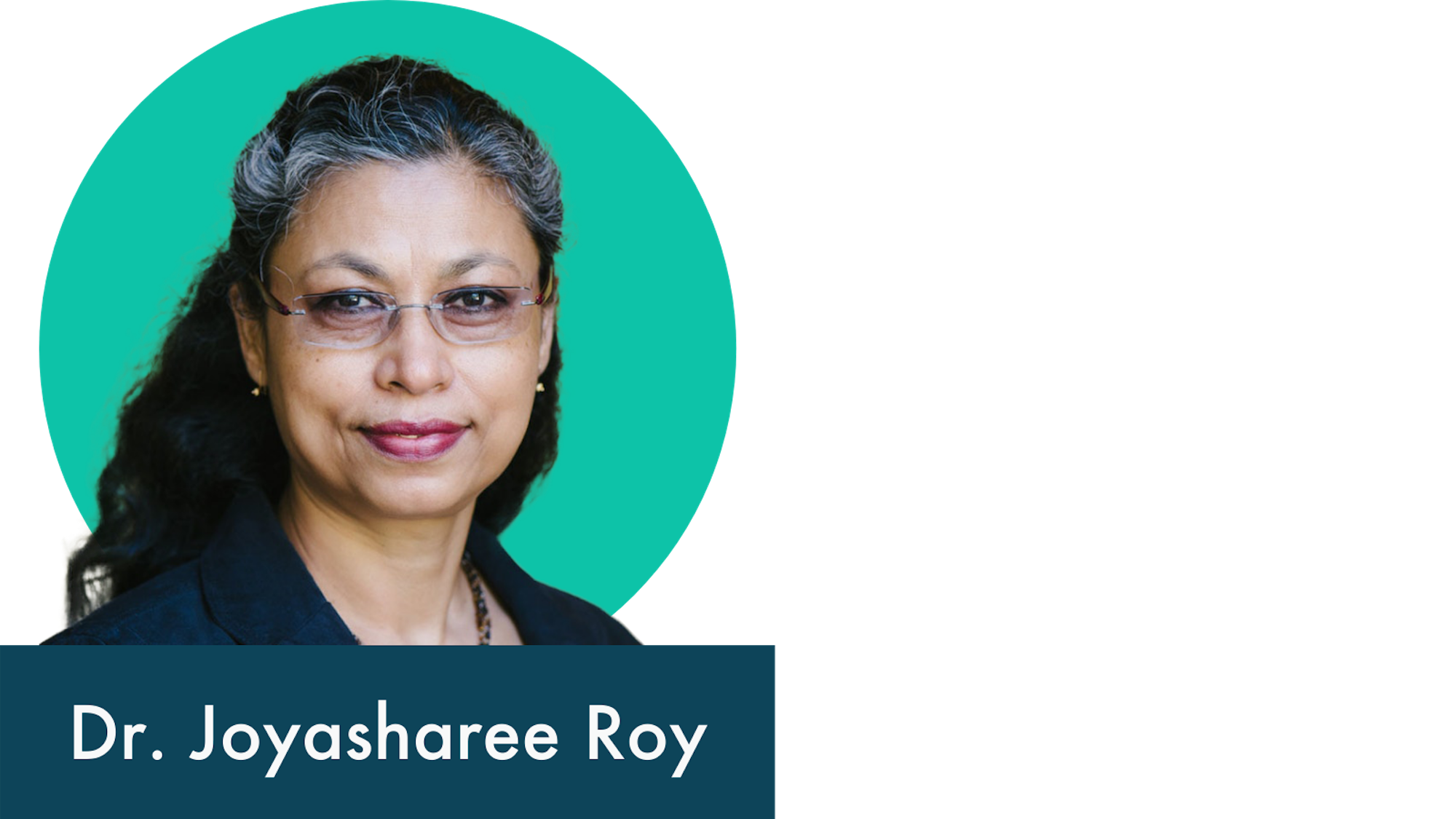 The Breakthrough Institute is pleased to announce Dr. Joyashree Roy as the recipient of the 2021 Paradigm Award. Dr. Roy will accept the award at the annual Breakthrough Dialogue in Sausalito, California this August.
Each year, we bestow the Paradigm Award to recognize accomplishment and leadership in the effort to make the future secure, free, prosperous, and fulfilling for all the world's inhabitants on an ecologically vibrant planet. Past recipients of the award are Mark Lynas, Emma Marris, Jesse Ausubel, Ruth DeFries, David MacKay, Calestous Juma, Rachel Laudan, Stewart Brand, and Steve Rayner.
Dr. Roy is the Bangabandhu Chair Professor at the Asian Institute of Technology in Thailand and is one of the world's leading scholars on the role of energy in driving socioeconomic development. She is also a Professor of Economics at Jadavpur University, Kolkata, India. Her work on efficiency rebound in emerging economies has influenced Breakthrough's thinking and research not only into energy efficiency but also the nature of economic growth and energy transitions as emergent phenomena. Likewise, her research has persistently centered social and economic implications of low-carbon technology deployment. In all of her work, a commitment to equity, while contextualizing discussions about technology and climate change with essential concerns about how they relate to critical global development considerations, has lit the way forward, literally and figuratively, for us and so many others.
Dr. Roy's work has already been recognized with a Breakthrough Institute Senior Fellowship, the Prince Sultan Bin Aziz award, a Ford Foundation fellowship, a National Fellowship from the Indian Council of Social Sciences Research. She has published more than 138 peer-reviewed papers and authored and edited a number of books. She is also a member of the IPCC panel awarded the 2007 Nobel Peace Prize.
The theme of this summer's Breakthrough Dialogue is "Ecomodern Justice?" As a co-author of the Ecomodernist Manifesto, Dr. Roy's work sits at the intersection of ecomodernism, justice, and equity. In recent years, as attention to climate change has grown alongside concerns about inequality, violence, enduring poverty, and racial and ethnic disparities, questions of how best to redress injustice while addressing global environmental challenges have become less, not more, clear. These difficulties have been thrown into sharp relief over the past year and a half as the COVID-19 pandemic has revealed the unacceptable divides remaining in global access to essential technologies and services.
Dr. Roy has been and will surely continue to be an essential voice as the global community navigates these and other challenges in the 21st century. We have long been honored by her sustained efforts to collaborate and advise our research and we are delighted to recognize her with this year's Paradigm Award.